TV
Brad Wright discusses popular savings apps as part of Project CommUNITY on Channel 5 (ABC/Boston)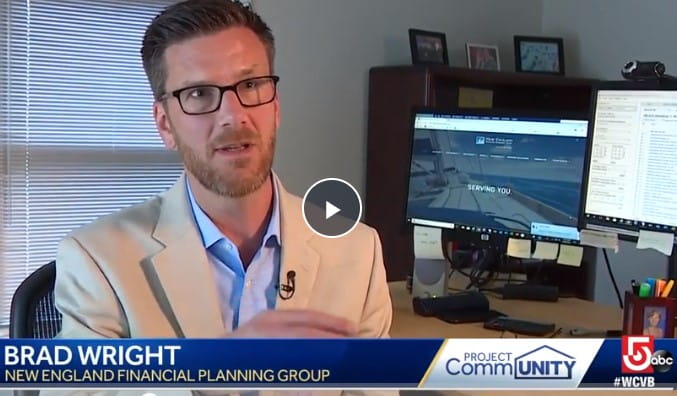 Brad Wright participates in Project CommUNITY: Discusses how to cut spending, build savings on Channel 5 (ABC/Boston)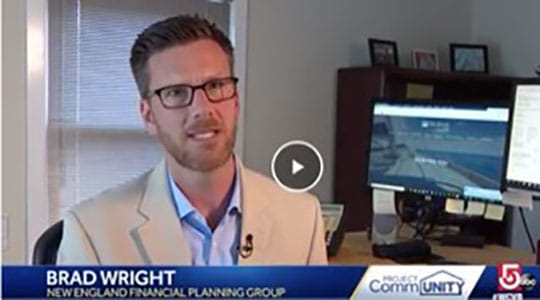 Brad Wright discusses ideas for keeping spending under control on Channel 5 (ABC/Boston)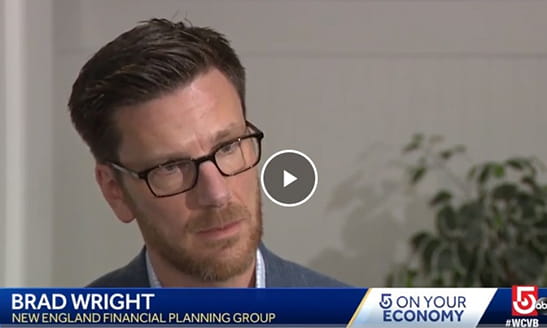 Brad Wright discusses the best ways to utilize your tax refund on Channel 5 (ABC/Boston)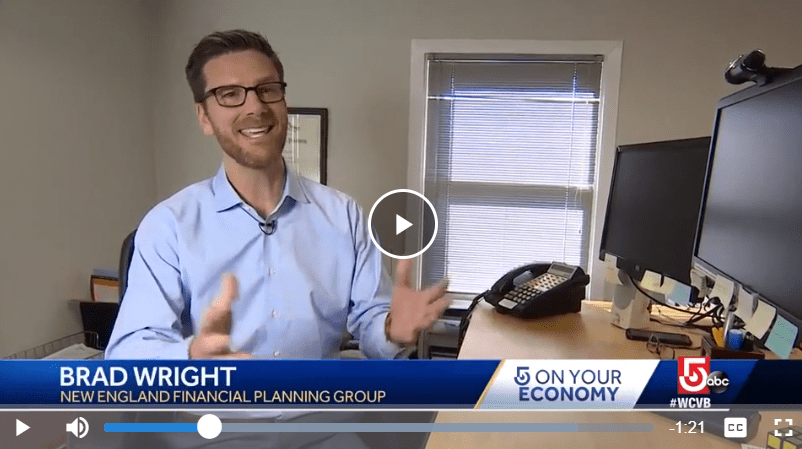 Any opinions are those of Brad Wright and not necessarily those of RJFS or Raymond James. The information contained in this report does not purport to be a complete description of the securities, markets, or developments referred to in this material.
The information has been obtained from sources considered to be reliable, but Raymond James does not guarantee that the foregoing material is accurate or complete. Any information is not a complete summary or statement of all available data necessary for making an investment decision and does not constitute a recommendation. Investing involves risk and you may incur a profit or loss regardless of strategy selected. Raymond James is not affiliated with WCVB, or any of the third party companies mentioned.
Video
Brad Wright, our Director of Financial Planning, hits the streets for the Financial Planning Association to find out what people know about Social Security and Estate Planning.
Radio
New England Lifestyles (MIX 104-1 Boston)
Any opinions are those of the speaker and not necessarily those of RJFS or Raymond James. The information has been obtained from sources considered to be reliable, but we do not guarantee that the foregoing material is accurate or complete. Investments mentioned may not be suitable for all investors.Past performance may not be indicative of future results. Raymond James is not affiliated and does not endorse the services of The Financial Planning Association of Massachusetts or any of the organizations mentioned.
In a fee-based account clients pay a quarterly fee, based on the level of assets in the account, for the services of a financial advisor as part of an advisory relationship. In deciding to pay a fee rather than commissions, clients should understand that the fee may be higher than a commission alternative during periods of lower trading. Advisory fees are in addition to the internal expenses charged by mutual funds and other investment company securities. To the extent that clients intend to hold these securities, the internal expenses should be included when evaluating the costs of a fee-based account. Clients should periodically re-evaluate whether the use of an asset-based fee continues to be appropriate in servicing their needs. A list of additional considerations, as well as the fee schedule, is available in the firm's Form ADV Part 2A as well as the client agreement.
Investors should carefully consider the investment objectives, risks, charges and expenses associated with 529 plans before investing. This and other information about 529 plans is available in the issuer's official statement and should be read carefully before investing. Investors should consult a tax advisor about any state tax consequences of an investment in a 529 plan.
Roth IRA owners must be 59½ or older and have held the IRA for five years before tax-free withdrawals are permitted. Like Traditional IRAs, contribution limits apply to Roth IRAs. In addition, with a Roth IRA, your allowable contribution may be reduced or eliminated if your annual income exceeds certain limits. Contributions to a Roth IRA are never tax deductible, but if certain conditions are met, distributions will be completely income tax free.
Please note, changes in tax laws may occur at any time and could have a substantial impact upon each person's situation. While we are familiar with the tax provisions of the issues presented herein, as Financial Advisors of RJFS, we are not qualified to render advice on tax or legal matters. You should discuss tax or legal matters with the appropriate professional.
ARTICLES
LinkedIn:
"It's An Honor Just To Be Nominated" – 5 Grammy Level Tips for Investing
THE ENTERCOM/CBS RADIO MERGER: Are you impacted? Keep your life moving ahead with these easy tips!
Selected Quotes:
Horse's Mouth:
Life After Death: The Lingering Influence of the Fiduciary Rule
Two Cents:
Should You Pay Off Your Mortgage or Invest Your Extra Money?
Boston Globe:
Borrow from your 401(k) only as a last resort
U.S. News & World Report:
Raymond James is not affiliated with the above organizations and/or charitable causes.
Certified Financial Planner Board of Standards Inc. owns the certification marks CFP®, CERTIFIED FINANCIAL PLANNER™,

and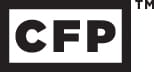 in the U.S., which it awards to individuals who successfully complete CFP Board's initial and ongoing certification requirements.
---
We are what we repeatedly do. Excellence, then, is not an act but a habit.