TV
Brad Wright discusses the benefits and risks of a pension buyout on Channel 5 (ABC/Boston)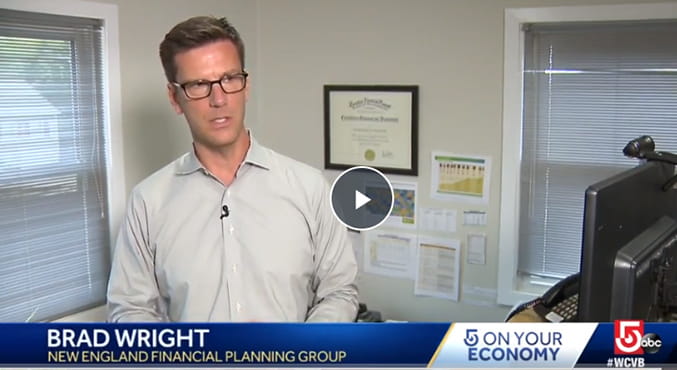 Brad Wright discusses popular savings apps as part of Project CommUNITY on Channel 5 (ABC/Boston)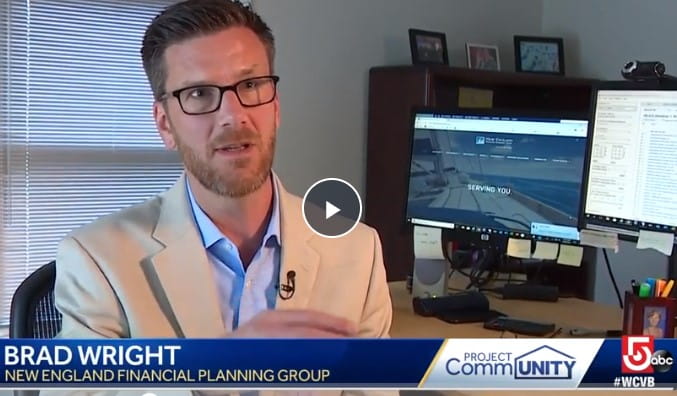 Brad Wright participates in Project CommUNITY: Discusses how to cut spending, build savings on Channel 5 (ABC/Boston)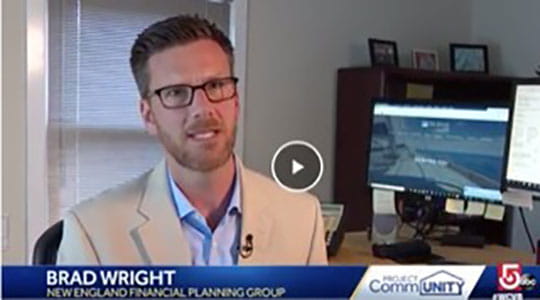 Brad Wright discusses ideas for keeping spending under control on Channel 5 (ABC/Boston)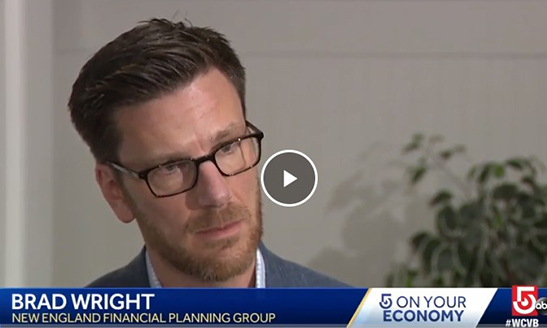 Brad Wright discusses the best ways to utilize your tax refund on Channel 5 (ABC/Boston)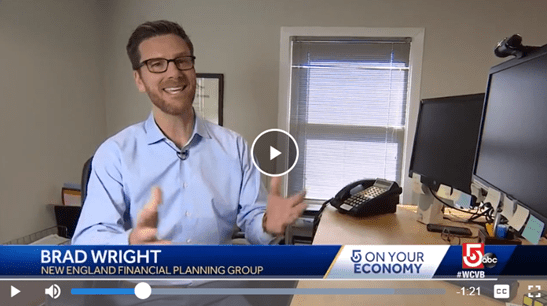 Any opinions are those of Brad Wright and not necessarily those of RJFS or Raymond James. The information contained in this report does not purport to be a complete description of the securities, markets, or developments referred to in this material.
The information has been obtained from sources considered to be reliable, but Raymond James does not guarantee that the foregoing material is accurate or complete. Any information is not a complete summary or statement of all available data necessary for making an investment decision and does not constitute a recommendation. Investing involves risk and you may incur a profit or loss regardless of strategy selected. Raymond James is not affiliated with WCVB, or any of the third party companies mentioned.
Video
Brad Wright, our Director of Financial Planning, hits the streets for the Financial Planning Association to find out what people know about Social Security and Estate Planning.
---
We are what we repeatedly do. Excellence, then, is not an act but a habit.